In Part II of The Garden Continuum Landscape Business Survey analysis we're going to dig into the answers survey respondents provided to the question "What is your biggest challenge in running your landscape business?"
What we discovered as we reviewed the variety of answers is that identifying a challenge is one thing, but facing it and making the effort to address it is quite another. Sometimes this is the hardest thing to do because the challenge often represents a personal block that can be difficult to overcome.
But let's not get ahead of ourselves. Before we discuss ways to tackle whatever challenges may stand in the way of growing your business and profits, let's take a look at what fellow landscape business owners have identified as their key challenges – one of them might be yours as well.
We found that the majority of responses could be broken down into five major categories of concern.
Landscape Business Owners' Biggest Challenge: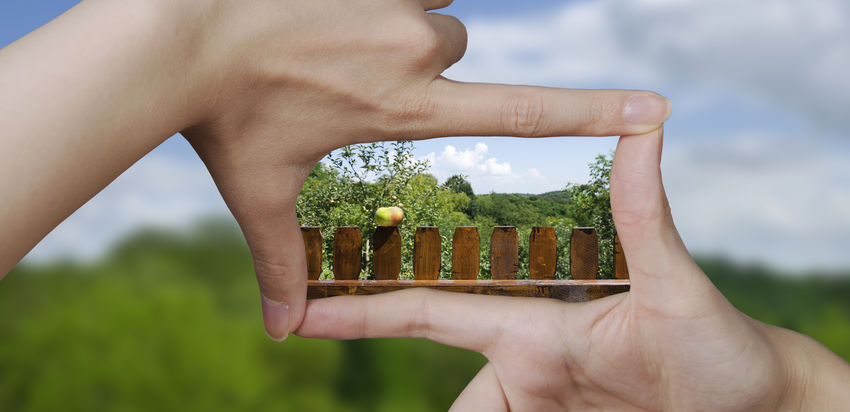 Each of these five categories deserves some scrutiny. As business owners, let's explore them together and determine the best way to address each one:
1. Employees
Finding and keeping good help was by far the biggest issue mentioned by respondents. Let's face it, people are tough. I'm sure we've all heard that mantra over and over again, right? Well, I'd like to challenge that. Instead, I think individuals are unique and nuanced. I have found that employees are far easier to handle than you think. All it takes is an investment of your time and some eye-to-eye contact. I suspect that the "tough" part is that owners are busy and don't want to deal with the work of having employees. Here are three things I've learned over the years that have worked well for me:
Get to know your employees' beliefs and personal characteristics
Behavior is driven by beliefs, so get to know what's important to your staff as individuals. When hiring, try to parse that out during interviews to better align employees beliefs and traits with yours. Here's a simple example: hiring a person uninterested in horticulture may not be a good fit for a company with ecological gardening practices as a critical element of their mission.
Get to know their career goals
Everyone has some idea of where they'd like to be in a few years. It's reasonable to ask why they chose the landscape industry and, if they've been working for a while, why they stay in it. What gets them up every morning? You might be surprised at how big a goal someone might have – and how some have none. This will tell you what you need to offer them in terms of advancement opportunities to keep them happy and on your payroll.
Accept that mentoring and guidance are a major part of your job
You may be used to training your staff in trade-skill building, but think about career building, too. Set up times to talk with your people about things other than training. Find out what's important to them and what they'd like to know about getting ahead in general. You may be pleasantly surprised by the loyalty you receive in return and the relationships that grow.
2. Clients
There's an old joke that goes "This would be a great business to be in if it weren't for the clients." For landscapers, key complaints are that clients are unappreciative and don't understand our value. Both of these gripes stem from a lack of knowledge about our industry. The work we do is hard and time-consuming, which is why we get hired in the first place. Most people don't have the time, expertise, or even interest in doing it. So why are we under-appreciated? And why do clients complain about price?
I think it's a function of poor communication. Part of our job as professionals is to educate our clients during the sales process. Don't overwhelm them with too much detail, but share the major elements to help clarify your value and importance:
Define the job scope clearly
Outline what you're going to do from start to finish. Include the final outcome - what will they have when you're done. Ask if they understand what you've shared.
Share the value of each step
Let the client know what's involved with their job and why: "we do this first to ensure that this happens (or doesn't happen)". For example, they may have no idea why you install a solid and well-compacted base for a patio -- explain that to them.
Give them a clear timeline
Give your client a clear production timeline and check in with them regularly with progress reports. Frequent communication goes farther than anything else you can say, do, or show them – it demonstrates your caring and commitment.
3. Sales & Marketing
Sales and marketing seems to be a sensitive subject for most landscape professionals. Perhaps it's because we're focused on the outside – on the land and planting stuff and building things. The idea of having a sales and marketing plan – anything that smacks of "paper-pushing" – is alien and uncomfortable. The truth is, you need to sell in order to make money. Period.
While word-of-mouth and personal referrals are the best possible ways to get new clients, people are increasingly relying on the internet to find and choose companies with which to do business.
The internet and social media alone are worthy of a separate and more lengthy blog discussion. For now, though, I'm going to leave you with three tips that have worked for me:
Get your business online in some way, shape or form. Facebook and Instagram are easy, free, and popular, making it easy to share your work.
Write up a simple sales sheet
Write up a sales sheet on your company's mission and purpose, with your top three services' features and benefits clearly explained. Hand it to every prospect.
Send thank-you notes and ask for referrals
Send thank-you notes and ask for referrals every time you finish a job and include your business cards. This simple activity can keep you front and center in the mind of a happy client.
4. Business organization
How your organization functions starts and ends with you. If you are disorganized, your business will follow suit. Here are my top three elements of organization that you need:
Make sure you block out your calendar to ensure there is enough time to do office work, make important calls, and work on sales and marketing.
Set up a budget for the year and look at your numbers every week, month, and quarter so you can adjust your business activities as needed.
Schedule on-boarding activities and training events for each new season, along with midseason reviews. Don't forget to make site visits regularly to check in with staff and let them know you're actively involved with projects.
5. Contractors
Working with third parties can be tricky – there's only so much you have control over. I have found that if you structure your contractor relationship into three distinct areas and clearly define your expectations, your relationships will be more reliable and consistent:
What are the "must have" qualities a contractor must possess to be hired?
When a subcontractor is on a project site, they're representing you. You have a right to expect professionalism. Make clear the kind of behavior you expect – and what you will not tolerate.
Clearly define the scope of work, fee for that work, and timeline for completion.
It's not just about making things easier – it's about making things better.
For the first 20 years of my business life, I focused on building my personal skills in the trade. I have an alphabet soup of letters to designate all my degrees, certifications, and accreditations. I had this idea that if I knew more about what I was designing, building and managing, business would get easier.
What I didn't realize was that I wasn't paying attention to the business side of my business. I'd advance a little, then slide back. I was still struggling to grow past a certain point. The minute I shifted my focus to learning about building and managing my business everything changed -- not overnight, but in small increments initially, then in leaps as my momentum built up. Things started to feel better because the business was functioning better. My business, the level of my satisfaction, and my income started to grow steadily.
While I have amazing support from my staff and my clients, I still work hard. Yes, I have moments when I get a little overwhelmed or even nervous about a big job that's new to me. But in general I'm calm, focused, and I'm able to set growth goals that I can meet or beat.
So as you address your own challenges, start by identifying them and taking them apart to better understand them. Then, when those challenges are broken down into smaller segments, it will be easier to take action to overcome them. And you, too, will be on the path to consistent and steady growth.
If you are experiencing any of these challenges, then it is worth your while to invest in addressing them by attending the Landscaper's Freedom Formula training. Click here to learn more.
Image Copyright: 123RF Stock Photo